Up and coming YouTuber Harrison White feet on display when he reviews the BumRuk backpack at the beach. The backpack converts into a beach chair so Harrison gives it a try and sticks his bare soles in the camera for a nice long look. Hit the jump for pics and video!
Harrison White Feet At The Beach
Up and coming YouTuber Harrison White Feet are front and center when he reviews the BumRuk backpack at the beach. Dude has gorgeous soles!
Harrison took Casey Neistat's filmmaking course and shows his beautiful bare feet in his 1st assignment video. The video starts with Harrison padding arounds barefoot at his parent's house as the backpack is delivered. He unpacks it and gives us a couple shots of his masculine and strong tops before hopping on his Super 73 Electric Bike and heading to the beach.
He kicks off his flip flops and demonstrates the BumRuk's built in chair functionality. And to show just how comfortable it is he stretches out and sticks his beautiful bare soles in the camera. His dark red footprints are clearly visible against his pale insteps after walking around barefoot on the hot sand. And he's not afraid to show those dogs off!
He crosses his feet in front of him and gives us a nice long look at those beautiful soles before hopping up on his knees to show off some of the other features.
Say what you want about his video making skills… I'm all about Harrison White feet!
GFB Vidcap Gallery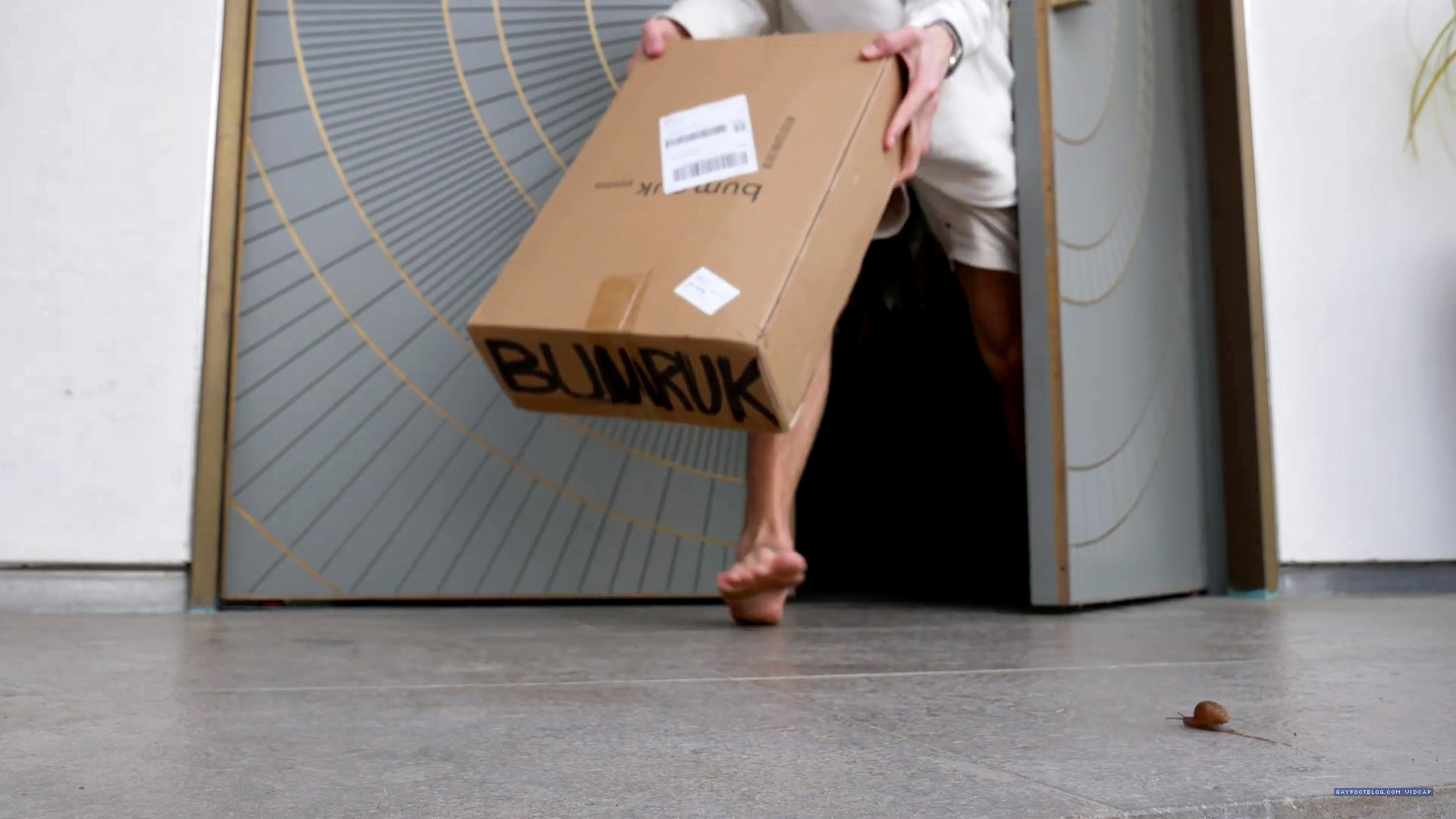 Got A Tip? Send Us A Message!
We're always looking for influencers showing off their beautiful bare feet. If you've spotted your favorite YouTube or TikTok star in bare feet then drop us a line with the link and we'll feature it on GayFootBlog! Can't wait to hear from you!
---
What's your take on seeing Harrison White's beautiful bare soles on the beach. Would you get on your knees right then and there? Or does his spoiled rich kid aesthetic turn you off? Post your ideas on the comments below and keep the conversation going!