Justin Hartley feet on display in Smallville Season 6 Episode 3! Justin's character Oliver Queen (a.k.a. The Green Arrow) finishes his barefoot workout and accepts a gift basket and an aplogy from Louis. Dude is fit as a fiddle and just look at his amazing feet! Hi the jump for more pics of this stud!
Justin Hartley Feet In Smallville S06E03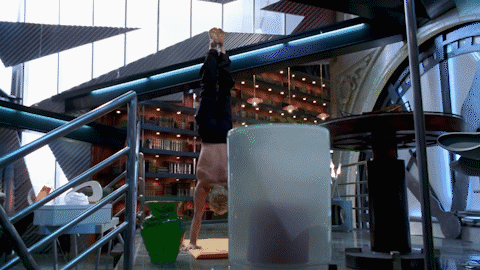 Justin Hartley's beautiful feet make an appearance in Smallville Season 6 Episode 3. Josh's character Oliver Queen (whose secretly The Green Arrow) is working out when Louis Lane shows up with a gift basket and an apology.
Holy fuck! This dude has AMAZING FEET! He has high arches and pale insteps with clearly defined footprints. His strong toes and masculine heels round out the package. In addition, his soles are even a little dirty from walking around barefoot. This scene has everything a foot lover could enjoy!
I remember seeing this scene when it first aired. And I was shocked by how beautiful Justin's feet were. I still have the same opinion 14 years later!
This one's a keeper!
GFB Vidcap Gallery
Celebrity Feet Tip? Send Us A Message!
We're always looking for the hottest male celebrity feet. If you spot your favorite Hollywood star (past or present) showing off their bare feet in movies, TV or social media then drop us a line and we'll feature it on GayFootBlog! Please include the star's name, movie title or tv show (with season and episode) along with the approximate time of the sighting and we'll take care of the rest!
Can't wait to hear from you!
SUBMIT CELEBRITY FEET TIPS HERE!
---
What's your take on Justin Hartley feet from Smallville S06E03? Are you drooling over those strong masculine feet? Post your ideas in the comments below and keep the conversation going!