18 year old twink in flip flops giggles to himself when he realizes you're checking out his feet. He slides off his shoes and gives you a good long look at his perfect bare soles. So close you can smell them! Hit the jump to watch the video!
Laughed At By An 18 Year Old Twink In Flip Flops
You try not to think of the summer help in a sexual way but you just can't stop thinking about Thomas. He turned 18 the week before he started and has all the cocky arrogance you crave and the fact that he's drop dead gorgeous doesn't help.
He's wearing flip flops and you can't take your eyes off his graceful toes. You glance up and see a grin spread across his face. Busted!
He tells you that he has no problem with you checking out his feet. You can even touch them. But he's not going to be working any morning shifts for the rest of the summer. You start to protest when he slips off his shoes and sticks his perfect bare sole in your face.
One sniff of that heavenly scent and you reach for the schedule.
"What shifts would you prefer?"
Original video here.
MaleFeet4U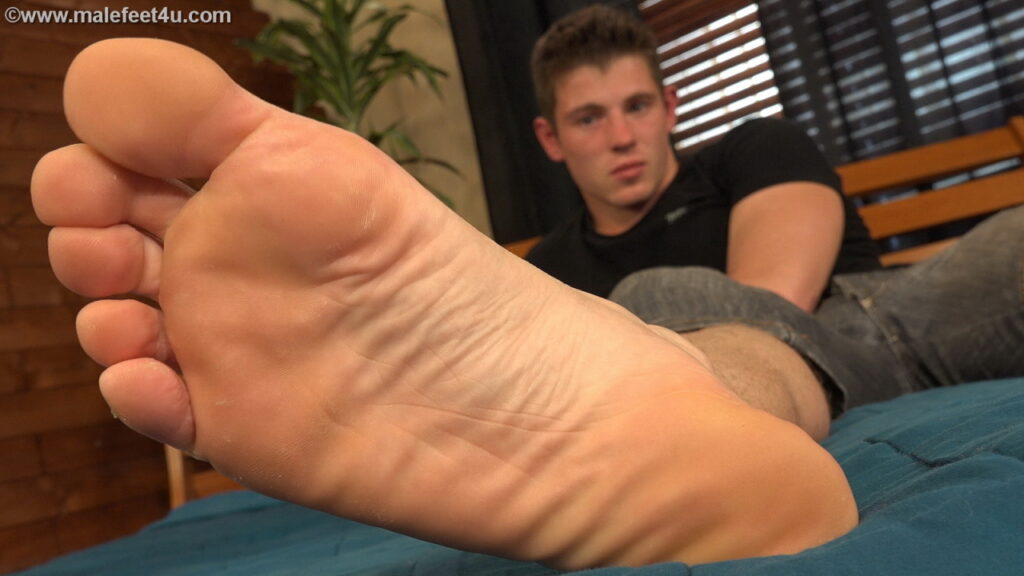 This video is from an amazing site called MaleFeet4U. The cutest Eastern European guys showing off their beautiful feet! This is the foot wing of the William Higgins empire and it doesn't disappoint! A must-see for all the horny foot lovers out there!
GAY FOOT FETISH VIDEOS ON MALEFEET4U!
---
What's your take of this 18 year old twink in flip flops? You ever perv out on a co-worker's feet? Post your ideas in the comments below and keep the conversation going!