Chris Pratt feet on display in Parks and Recreation S01E05. Chris' character Andy falls asleep on the couch with his beautiful soles and plump little toes on display while Leslie and Ann watch tv. Hit the jump to check out the pics!
Chris Pratt Feet And Cute Toes On Display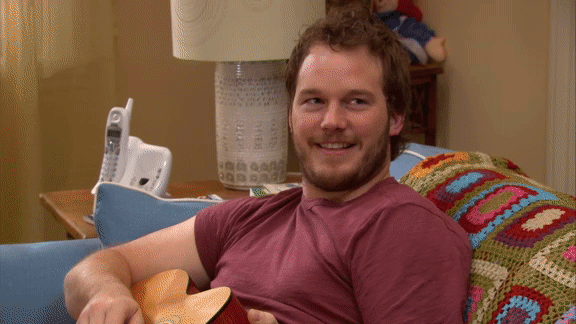 Chris Pratt feet and toes on display in S01E05 of Parks and Recreation. Damn that dude has some cute little toes him!
Season 1 of Parks and Rec was a little awkward as none of the characters had found their ground yet. But that doesn't stop Chris from looking damn adorable as his character Andy is suffering with two broken legs. Plenty of shots of him in his white socks but episode 5 gives us a nice shot of those soles and toes.
He's sound asleep with his beautiful bare feet propped up on the couch at the end of episode 5 when Ann hands him a bowl of popcorn. There's a great shot of his smooth soles and plump toes that only lasts about a second. But that's enough for any foot lover to get off on his delicious dogs!
GFB Vidcap Gallery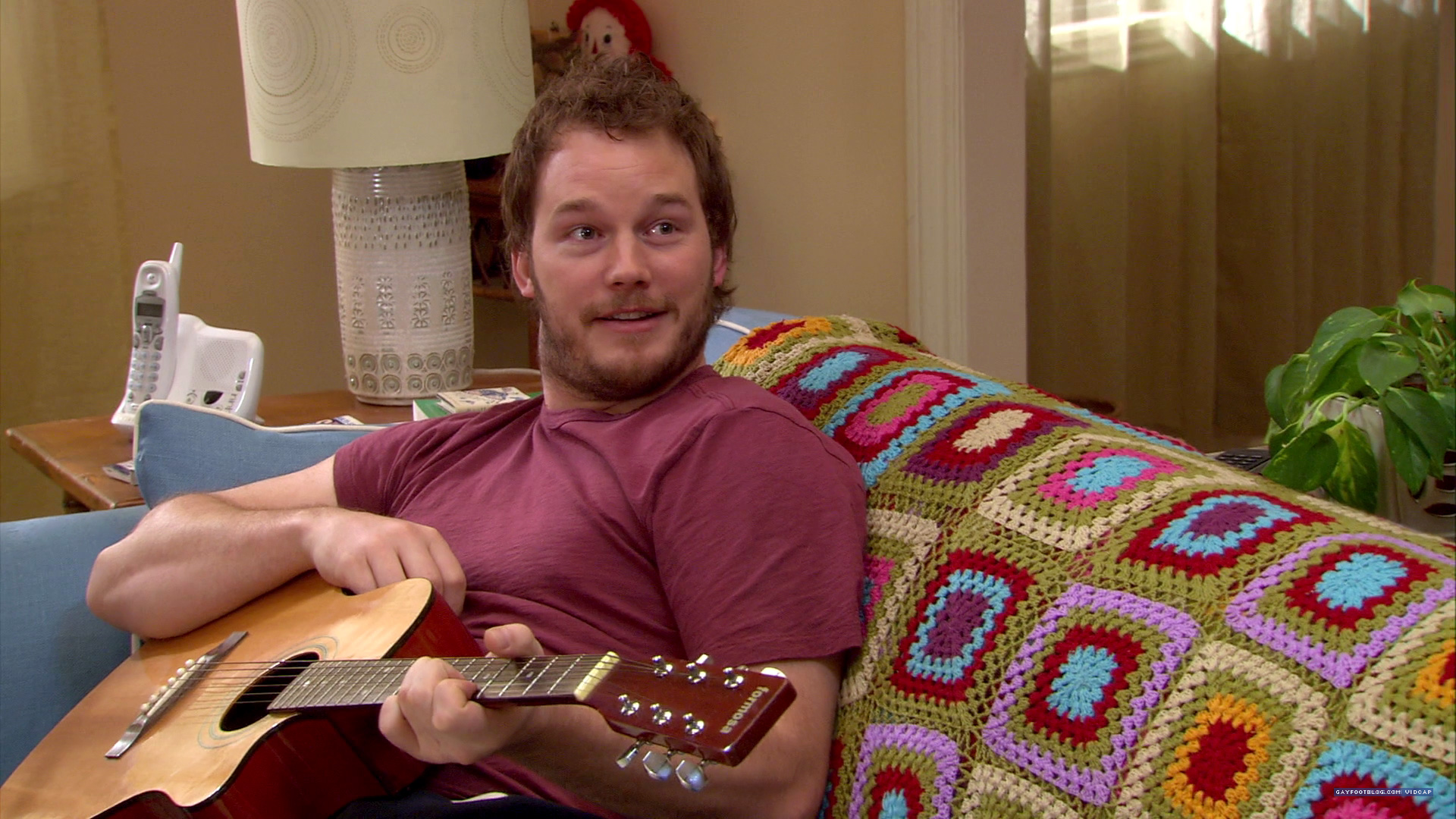 Parks and Recreation S01E05 on Netflix.
Celebrity Feet Tip? Send Us A Message!
We're always looking for the hottest male celebrity feet. If you spot your favorite Hollywood star (past or present) showing off their bare feet in movies, TV or social media then drop us a line and we'll feature it on GayFootBlog! Please include the star's name, movie title or tv show (with season and episode) along with the approximate time of the sighting and we'll take care of the rest!
Can't wait to hear from you!
SUBMIT CELEBRITY FEET TIPS HERE!
---
What's your take on seeing Chris' soles and toes? Was this short little glimpse enough to satisfy your desire for his beautiful feets? Post your ideas in the comments below and keep the conversation going!