Jeremy Allen White feet are on display in Shameless S10E02 when Lip slips and falls while getting out of the tub with his baby in his arms. His beautiful dirty bare soles are on display as he thanks his lucky stars the baby is okay. Jeremy's strong and masculine feet look delicious! Hit the jump to check out the pics!
Jeremy Allen White Feet On The Bathroom Floor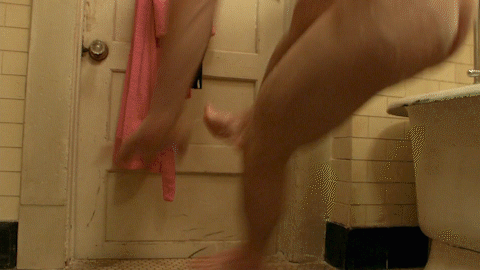 Jeremy Allen White feet in Shameless S10E02. Lip is arguably the sexiest character on the U.S. version of Shameless and his feet make a few appearances over the past 10 seasons. But none have been so clear as this!
He slips and falls while getting out of the tub with his baby in his arms and recovers just in time to save his baby from harm. He catches his breath on the bathroom floor and Jeremy's slightly dirty bare sole is on display. His feet are masculine and strong with high insteps and clearly defined footprints on the bottom. Just delicious!
His father comes up the stairs and offers hims some words of encouragement before tapping him on toes of his other the bare foot. Damn!
Shameless Season 10 Episode 2
Feeling pressure from Debbie, Frank sets out to make money to keep his place in the house. Lip is overwhelmed by the demands of a newborn. Ian and Mickey struggle to keep the romance alive in prison.
Celebrity Feet Tip? Send Us A Message!
We're always looking for the hottest male celebrity feet. If you spot your favorite Hollywood star (past or present) showing off their bare feet in movies or TV then drop us a line and we'll feature it on GayFootBlog! Please include the star's name, movie title or tv show (with season and episode) along with the approximate time of the sighting and we'll feature it on GayFootBlog!
Can't wait to hear from you!
SUBMIT CELEBRITY FEET TIPS HERE!
---
What's your take on Lip's dirty bare soles? Would you worship them all day or are you more of a Carl kind of foot guy? Post your ideas in the comments below and keep the conversation going!