Matthew Lillard exposes his bare feet in the 1995 movie, Hackers. Matthew's character Cereal gets together with his computer hacker friends to solve a mystery and save the world from a bad guy with a goattee. Beautiful soles on this guy! Hit the jump to see the pics!
Matthew Lillard Shows His Bare Feet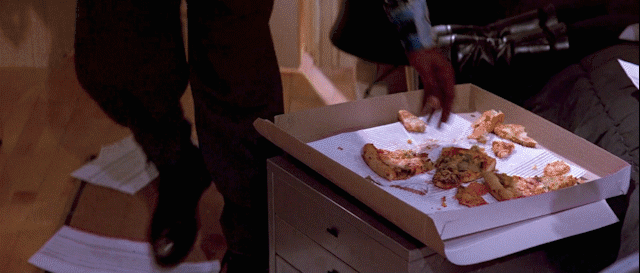 Hackers (1995) is a movie about an unlikely group of friends who are computer hackers. Of course they're all "white hat" hackers and only break into computer networks to see what they can see. You know… The good guys!
One of the guys hacks into a computer and downloads some garbage files to prove his hack but doesn't realize he's also grabbed some code that nobody was supposed to see. So an evil guy with a goattee sets the world on fire to get the code back and have the hacker locked away forever.
Matthew Lillard shows his beautiful bare feet and smooth lanky sole when the group pulls an all-nighter and figures out that the code is a worm that steals pennies on every transaction so it's generating millions of dollars for the evil guy with a goattee. So the group puts the call out and all the hackers in the world join forces to expose the evil guy once and for all.
Because, you know. Reality.
Couple things about this movie? Ya, that's Angelina Jolie. And ya, that's Johnny Lee Miller playing the head hacker Zero Cool. And Penn Jillette (of Penn & Teller fame) is one of the security goons at the bad guy's company. But honestly? I can't get my mind off Matthew's soles.
I remember seeing this movie when it came out and had no idea there was any feet in it. And the fact that this foot belonged to the lanky nerdy quirky cute guy named Cereal? That put me over the top!
GFB Vidcap Gallery
Celebrity Feet Tip? Send Us A Message!
We're always looking for the hottest male celebrity feet. If you spot your favorite Hollywood star (past or present) showing off their bare feet in movies, TV or social media then drop us a line and we'll feature it on GayFootBlog! Please include the star's name, movie title or tv show (with season and episode) along with the approximate time of the sighting and we'll take care of the rest!
Can't wait to hear from you!
SUBMIT CELEBRITY FEET TIPS HERE!
---
What's your take on seeing Cereal Killer's feet in Hackers? Were you ever suprised by a male feet sighting in a movie? Post your ideas in the comments below and keep the conversation going!