Perfect twink shows off his perfect feet perfectly. This handsome devil just lays back and lets the camera drink in the beauty of his bare feet. He knows you're checking out his feet and glances up at you with a smirk. Busted! Hit the jump to watch the video!
Perfect Twink Feet
You know the type. He's not cocky but he still knows the power of being irresistable. He's straight but he has no problem showing off a little bit for his gay friend. And he knows you're into feet.
You're hanging out at your place and he slips off his shoes and socks before kicking back on the couch. You're immediately caught off gaurd but you can't stop sneaking looks at his beautiful bare feet. It's the first time you've seen them and they're everything you imagined they'd be. He stretches his perfect twink feet as he's watching TV and you can see the pale shafts of his beautiful toes.
You're so close you smell the faintly musky aroma of his soles. Do you move a little closer?
Definitely!!
MaleFeet4U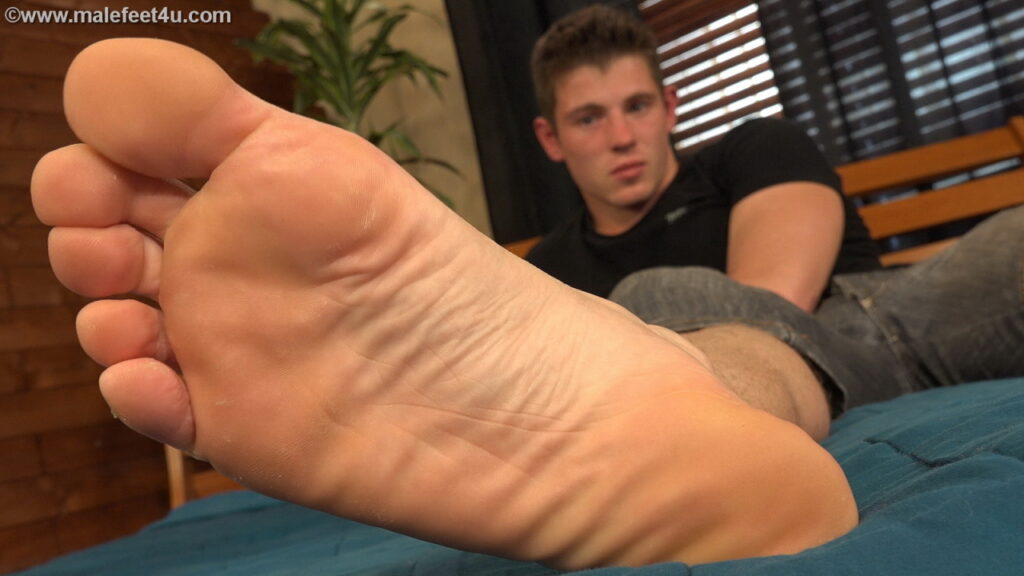 This video is from an amazing site called MaleFeet4U. The cutest Eastern European guys showing off their beautiful feet! This is the foot wing of the William Higgins empire and it doesn't disappoint! A must-see for all the horny foot lovers out there!
GAY FOOT FETISH VIDEOS ON MALEFEET4U!
---
What's your take on this dude showing off his feet? Do you have a friend whose feet you always lusted over? Post your ideas in the comments below and keep the conversation going!